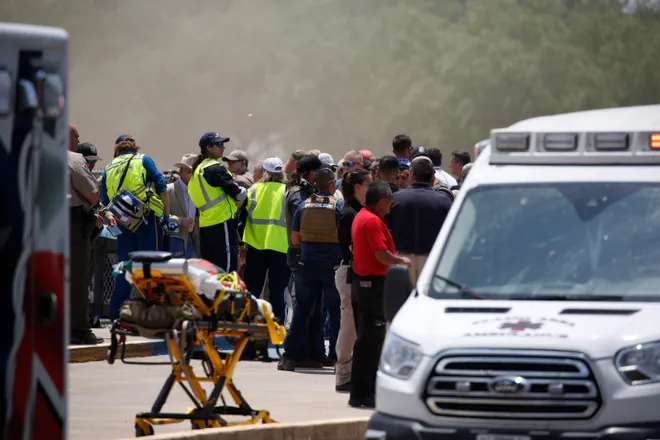 One of the weaknesses and vulnerabilities of a democratic society is that it allows evil forces to operate with impunity under the protection of democratic processes and guarantees.  In our time, freedoms of expression, assembly and speech have been greatly expanded so that there is almost nothing outside their purview and definition.  We see that positive forces in society are constantly placed on the defensive by the aggressive nature of the attacks made upon them by groups and individuals who are truly harmful to the general welfare of the society.  The exploitation of legal protections that democracy offers by forces that are anti-democratic is one of the dilemmas that constantly face democratic governments throughout the world. Justice Oliver Wendell Holmes famously said that one was not allowed to gratuitously and falsely shout "fire" in a crowded theater.  But much of the demagoguery that currently fills our airwaves, campuses and other public venues is, in my opinion, certainly analogous to falsely shouting "fire" in a crowded theater.  It can cause dire consequences and injury and death to innocent people.
Of course, dictatorships are closed societies and are able to clamp down on their opponents.  They are not hampered by the niceties of democracy and limited governmental power.  There is no independent judiciary present in those countries that can thwart extreme measures to crush opposing ideas and minority opinions.   No matter how dangerous the threats to our sense of security and the ability to go about our daily business normally may be, we still do not wish to revert to becoming a totalitarian state where our freedoms are stifled, and "big brother" is constantly monitoring our behavior and speech. Therefore, we find ourselves walking along a narrow precipice between trying to ensure maximum domestic tranquility and yet preserving all privileges and rights that are the hallmark of Western democratic society.   The inability to suppress the anarchists in Russia at the beginning of the twentieth century led to the eventual Bolshevik revolution, which eliminated all freedoms.  The Weimar government in interwar Germany allowed the Nazi party freedom of speech and assembly that eventually led to Hitler coming to power and the deaths of tens of millions of innocent people. There just is no easy policy apparent in dealing with terrorist groups and extremist ideologies that employ and exploit the democratic freedoms allowed them as structures of Western society.  It is always part of the never-ending struggle between our moral conscience and the practical realities that life imposes upon us.
Every Western country has done great evil in trying to protect itself from external and internal enemies   Every country has also allowed itself to be endangered and its citizens violently killed because of moral conscience and democratic ideals, all of which allowed violence and terrorism to flourish in their midst.  It is obvious to all that our generation will not be spared the angst of dealing with the two poles of this issue.  And, it will always be a Hobbesian choice.
To a great extent, it all will depend upon how real and persistent the danger to the security of the ordinary citizen is.  If the public feels that it is not safe to go about its ordinary business because of the threat of terrorism, then the niceties of civil liberties and protected freedoms of assembly, speech and immigration will undoubtedly be of secondary importance.  In theory, this does not have to be but in practice it always is.  Dictators rise to power through emergency decrees, which somehow are never revoked because in a dictatorship the emergency never ends.  Adolf Hitler ruled Germany based on a six- month emergency decree that led to twelve years of Nazi rule.  Hitler's emergency was based on a trumped-up fear of a communist coup.  The power structure in the Soviet Union ruled for seventy-five years, justifying its tyranny of the Russian people and other nations for fear of counter-revolutionary, capitalistic fervor that would overthrow the government.  In World War II, the United States, to its lasting shame, evacuated Japanese-Americans from the West Coast and placed them in internment camps for the balance of the war. War and danger always seem to engender xenophobia, even in the most liberal of societies.
There is a growing public clamor for more effective security measures and for shutting down immigration.  All admit that such policies run counter to the traditional values of Western democracy.  And yet, it is equally obvious that no society can tolerate continued waves of senseless terrorism forever.  There are and there always will be political leaders who will exploit such situations for their own personal gain and ambition.  It becomes doubly difficult to be able to deal with the problem on a rational and pragmatic basis, avoiding demagoguery and simplistic solutions that simply will not accomplish their desired goal.  So, we have much to keep in mind as our current situation unfolds, as we hope for the correct balance of security and personal freedoms