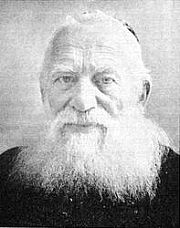 At the height of Hitler's power, he sent into North Africa the Afrika Korps led by arguably his greatest general, Erwin Rommel, who would be famous as the "Desert Fox" for his brilliant tactics in desert warfare. Although the British had routed Germany's ally, Italy and its much larger army, when Rommel he completely turned around the situation for the Nazis.
Despite Rommel's success, the British rallied around their defense of the key port fortress, Tobruk, in Libya during the summer of 1941. The British defenders proudly called themselves the Desert Rats for having withstood the vaunted Desert Fox.
However, a year later, in the summer of 1942, Rommel shocked the Desert Rats and took over Tobruk. The entire British nation was stunned. Morale was at an all-time low. Rommel's forces stood perched on the doorstep of Egypt, threating to take over the strategic Suez Canal as well as all Arabian lands beyond and their vast oil wealth for Hitler's war machine.
As Rommel's Afrika pushed deeper into Egypt, the British garrison in Palestine began burning its documents and planning on retreating to Iraq. German planes bombed Tel Aviv. The Grand Mufti of Jerusalem, who admired Hitler and shared his obsessive hatred of Jews, said that he was going to kill every Jew. Only a miracle could stop Rommel, it seemed.
The day that Rommel's armor advanced to its farthest point, to an otherwise unknown town called El Alamein, one of the leading rabbis in Palestine, Yosef Kahaneman, laid the cornerstone of a new yeshiva (Torah academy) in Israel in the town of Ponevezh.
It was an audacious move, one that dismayed not only ardent secularists but even fellow religious Jews. "What are you doing?" people asked him incredulously. "The Germans are going to be here in a few days."
"Even if I am able to spread Torah learning for only a few days," he confidently replied, "that in itself would be of eternal significance."
As it turned out, Rommel was stopped. It was a major turning point in the war.
As for Rabbi Kahaneman's yeshiva, it not only outlived Rommel and the Thousand Year Reich, but became the Harvard of modern Israel's yeshivas, still churning out some of the nation's greatest Torah scholars to this today…